3D Printing Project: $20 DIY Heated Dry Box for Filament Storage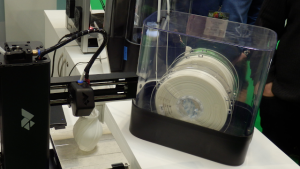 Want to keep your filament in tip-top shape? Engineer and 3D printing enthusiast RichRap shows us how to create DIY Heated dry box for 3D printing filament for under $20.
No matter how finely tuned your 3D printer is, the quality of your prints are highly dependent on the state of the filament you're feeding through the extruder. Some 3D printing materials are highly susceptible to moisture in the air, which can result in poor quality prints. Before printing, these spoiled filaments need to be kept in an airtight container with desiccant and dried out in the oven.
For your perusal, here's the what's and the how's for creating your very own DIY heated dry box as created by engineer and renowned 3D printing enthusiast RichRap. Not only does this contraption keep your filament properly stored, it also has the capacity to actively heat the material while printing. More importantly, the entire project shouldn't cost you more than $20 – $30, depending on where you source your materials.
Let's dig a bit deeper into what you'll need to build a DIY heated dry box.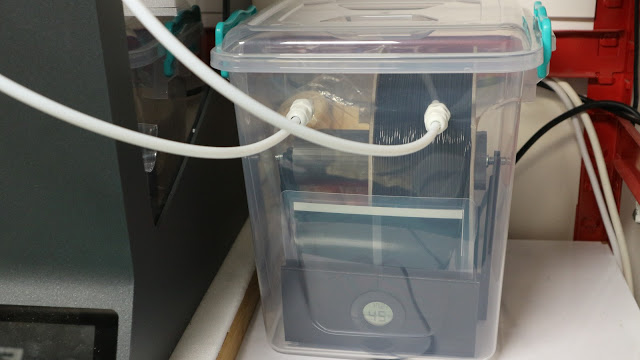 DIY Heated Dry Box: What Do You Need?
There is some 3D printing involved in the assembly of the DIY heated dry box. But it also requires some other inexpensive parts. Here's what you need:
3D Printer
Plastic Storage Box with Sealable Lid (11 L or more)
15*28CM Adjustable Temperature Reptile Heating Heater Mat
Mini LCD Celsius Digital Thermometer Humidity Meter
12mm Cable Glands
M8 Threaded Rod
M8 Nuts
50g Packs of Dessicant
3D Printed Components (via Thingiverse)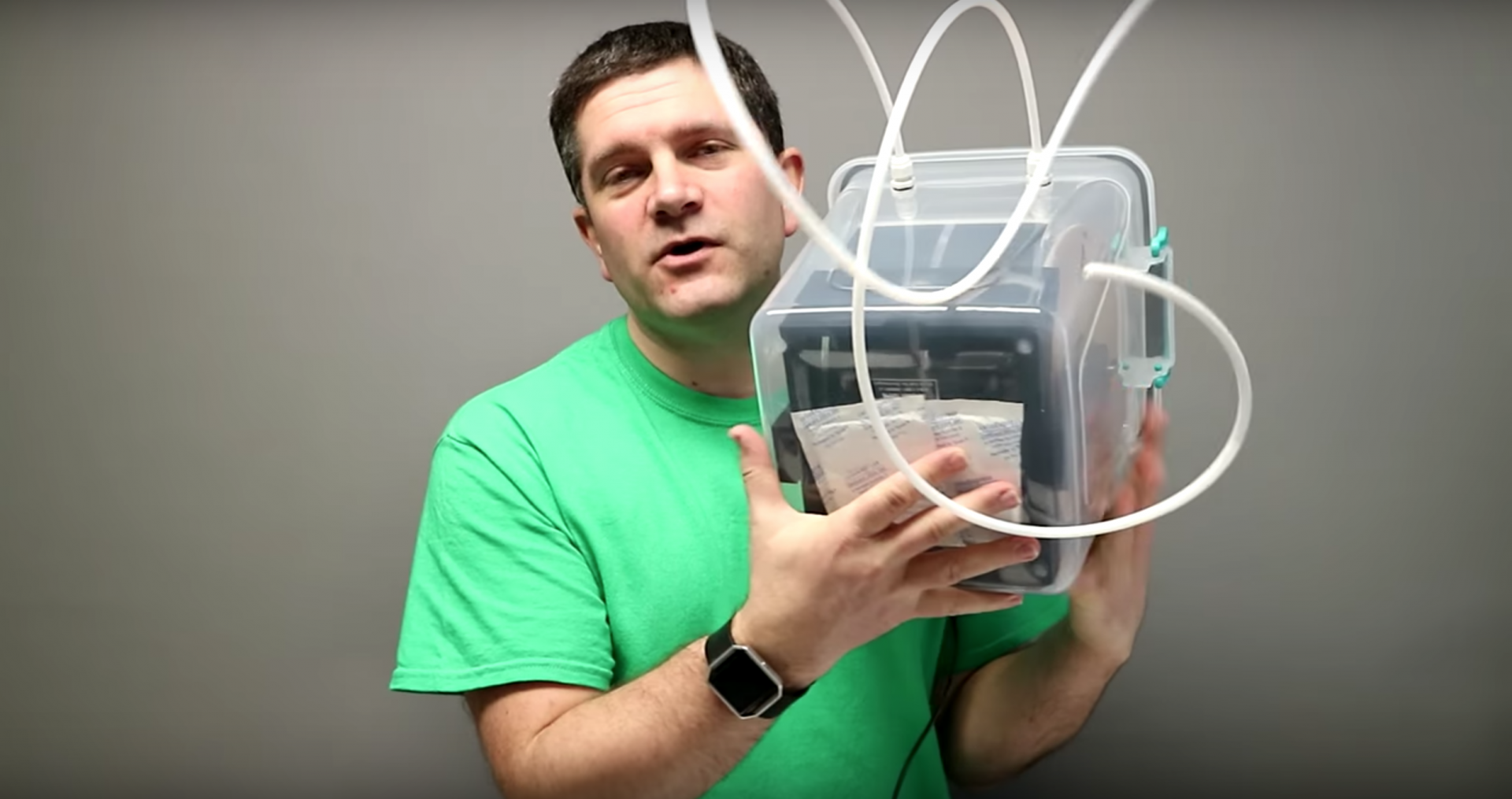 DIY Heated Dry Box: Putting it all Together
The first thing you'll need is a plastic storage box that holds at least 11 liters and has a lid. You can likely find one at your local hardware store or on Amazon. It's important that the height of the box is tall enough to fit an upright spool of filament, but the lid doesn't have to be completely sealable.
RichRap also suggests using a Reptile Heating Mat as the heating element for the DIY heated dry box. He was initially inspired to create this solution after a trip to E3D, a UK producer of high-end 3D printing accessories. While visiting, he saw the company was storing its exotic and nylon materials in a plastic box that had this type of heater laid on top of it.
The temperature and humidity sensor is stored within a 3D printed housing. The heating element slides into the 3D printed base, and will rest underneath the filament to keep the environment toasty. You'll also have to 3D print a spool. All of these files are freely available on Thingiverse or Youmagine.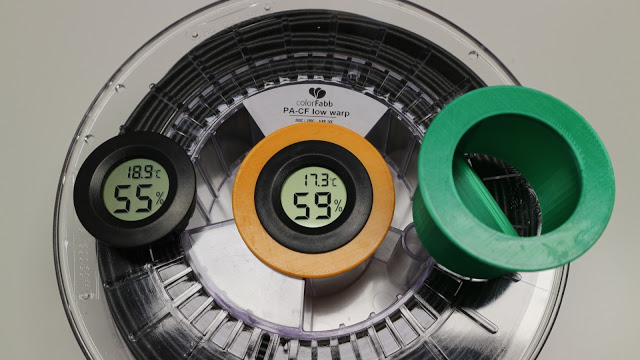 Finally, two cable connectors are inserted in the front, allowing two different filaments to exit through tubing directly to the printer. Another cable connector is mounted on the back for the power cable of the heating element.
This project requires a bit of hands-on work, but the results that RichRap achieves without breaking the bank are truly impressive. While filament storage solutions like the Polybox are readily available, the DIY heated dry box is more versatile and costs a fraction of the price to create. On top of that, you get that sense of accomplishment that comes with completing any useful DIY project.
Learn more about the components on RichRap's blog, and see how it all comes together on his YouTube channel.
The post 3D Printing Project: $20 DIY Heated Dry Box for Filament Storage appeared first on All3DP.